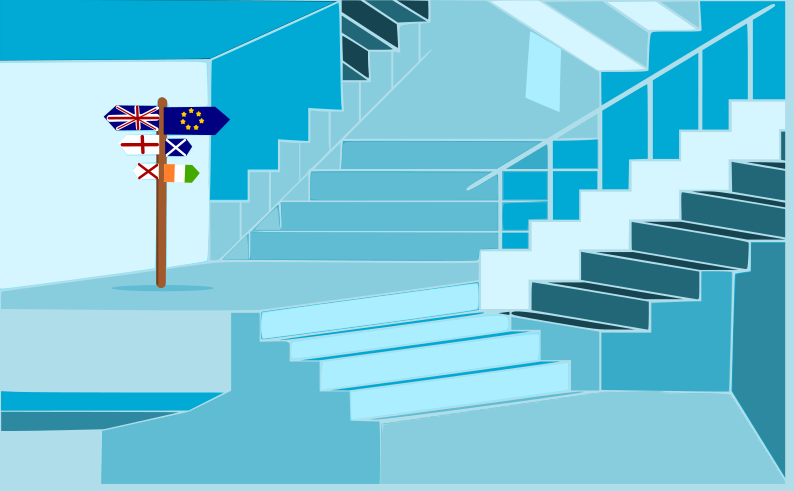 Welcome to "Brexit: Causes, Conduct, Consequences" an international workshop at the Georg-August-University Göttingen on 10/11 September 2019

Brexit has been dominating British politics for more than three years now. As the UK is undergoing perhaps the last extension of the Article 50 procedure, this workshop aims to take a step back and take a broader view on the process in order to bring together the various perspectives on the phenomenon.
In looking at the causes, conduct and consequences of Brexit, we want to bring together specialists for each of these areas with two goals: to on the one hand obtain a comprehensive picture of the process by which the UK first decided to leave the UK and then tried to implement that decision; on the other hand we hope for the different perspectives to provide a potential for cross-fertilization.

Panels at the workshop will focus on the referendum, the party system, Brexit negotiations, the EU27 and the wider problems of the UK's political system. Our goal is to stimulate cooperation between scholars and experts from different backgrounds.
Participants
For participants we have here collected some useful information for their participation at the workshop like e.g. recommended hotels or travel routes.
Speaker
All speakers at the workshop can here find useful information for their visit in Göttingen and on technical issues like e.g. your accommodation or travel expenses.
Programme
Here you can find the programme as planed for the workshop.
General Information
-
Location
The workshop will take place at the Alte Mensa in Göttingen's historic city centre (Wilhelmsplatz 3, 37073 Göttingen, GWMQ+94). On the first day, please be there by 13:00 for your registration.
-
Audience
We invite all scholars interested in the matter of the workshop. Prior expertise is not required, a general interest in the field might still be useful.
-
Registration
When you are interested to participate in the workshop you can register via e-mail to us. The spots will be given by first come first serve. Deadline for the registration is 06 September 2019. So don't hesitate any longer ;-).
-
Workshop Fee
The workshop will be free of charge. Participants will have to organize their own travel and accommodation (see Participants). Speakers will be hosted by the Chair of Comparative Political Economy (see Speakers).
-
Dress Code
There is no specific dress code for the time of the workshop.
-
Further Information
If you require further information fell free to address our staff Alex Voss or Elisabeth Luft. We will gladly try to help you.
Evening Event at the Adam-von-Trott-Saal
The workshop will feature a public double-event on 10 September at the Adam-von-Trott-Saal in the Alte Mensa. After a Keynote from Simon Usherwood on the pressing question "Why is Brexit so difficult?" we will have a panel discussion (in German) on the very personal consequences of Brexit. The evening will be concluded by an informal public reception.